Winter Snow Camp – 3 Day (Feb 2023)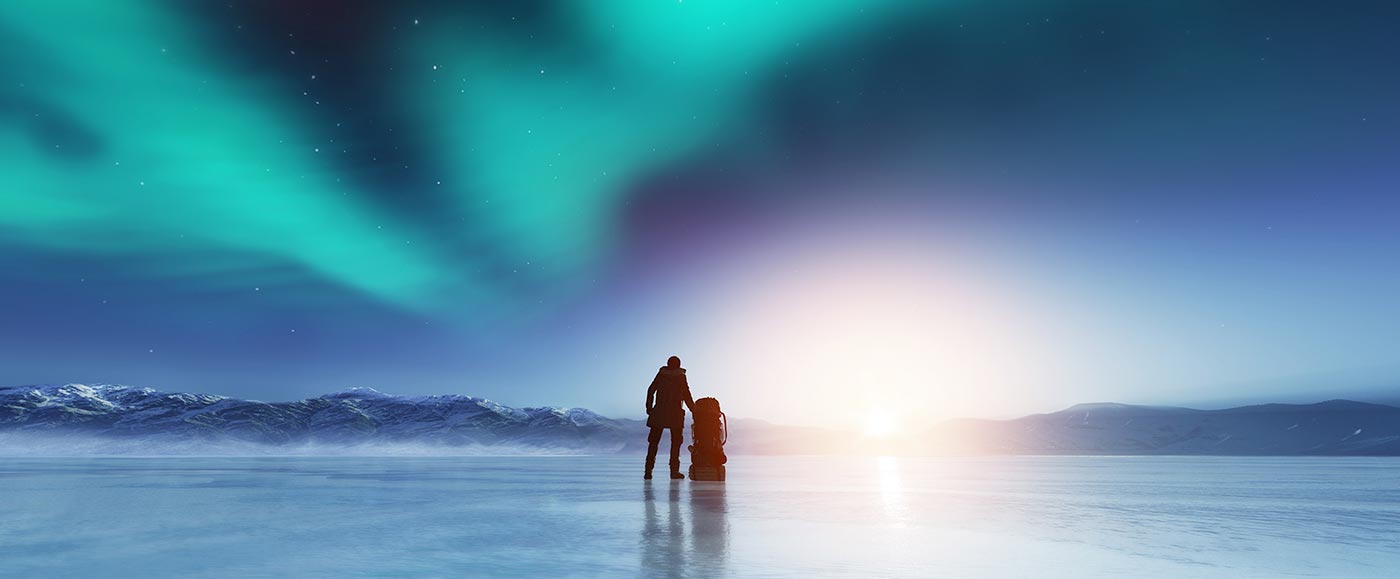 Professional development for Environmental Educators
On February 9-12, 2023, in the thick of the snowy Wisconsin winter, we are partnering with survival expert and outdoor guide, Greg Weiss in Cornucopia, WI to learn some winter survival skills and to play in the snow. It's like Bear Grylls training camp, but don't worry, we won't drop anyone off in the woods to survive on their own. It's a time to learn some primitive skills, bond with likeminded individuals and remember how we survived without all this modern tech.
This would be considered an advanced skills course even though we're beginning this winter skills course at Level 1. Level 1 means we'll be sleeping in hot tents and finding a way to make the best of the daylight hours with skills training. On the last night we'll have the option of spending the darkness in a snow cave we built. The video below gives an overview of what that skill is all about.
WHAT WILL WE DO?
The exact schedule changes a bit based on who is there, but we'll do the following main things:
Day 1: Travel to the retreat via Duluth, MN. We'll depart Duluth sometime between 3-6pm Please try to arrive sometime in the morning if possible. Debrief and Introductions when we get to base-camp (dependent on when people arrive).
Day 2: Blade work. Skills demos. Prep snow shelters. Winter & survival mindset and physiology. Winter dress. Working with knives. Nature hike. Skill demonstrations, fire building basics and shelters; expedient and longer-term. Basic knots and ropes.
Day 3: More fire building, signal fires, travel in snow, finish snow cave shelters, winter food, water, and cooking outdoors. Mushroom basics. Opportunity to sleep outdoors in snow shelters or tents.
Day 4: Morning debrief. Winter teas, and natural history. Collect your winter survival kit. ( go away with a zip-lock bag of fire starter material, knife, cook can/pot for making tea, shelter tarp or emergency blanket, etc.) Travel to Duluth. Plan to depart after 1pm from the airport.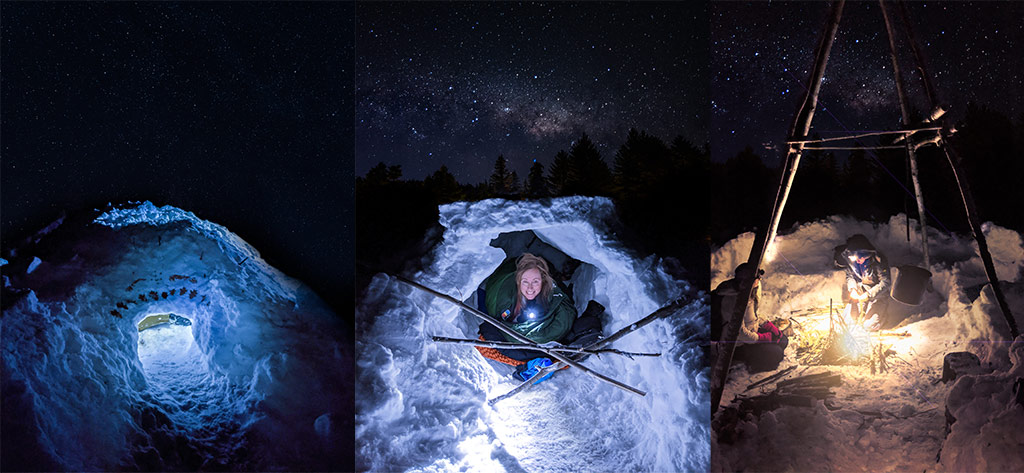 WHERE DOES THIS COURSE FIT IN?
Level 1: Earth Skills. Start a fire. Build a snow cave. Know your knots. Travel in winter conditions.
Level 2: We'll live outside, but you'll have everything you need. We'll prepare for what you might need to do in Level 3.
Level 3: You live and breath the wild while on this. You have access to water, but you'll need to find and make your own shelter and learn to hunt for your own food.
Level 4: You are given warm clothes and a knife. You'll learn to survive in the winter with nothing else on you.
HOW MUCH IS IT?
The course cost is 600 USD. That will cover everything you need after you get off the plane in Duluth, Minnesota. All you'll need to do is get flights to and from there or plan to meet us in Cornucopia, WI. We'll cover lodging and meals while you're on the course.
IS IT TOO ADVANCED FOR ME?
It'll probably be the perfect course for you if you're asking this question. It's good to be cautious. Here are a couple questions to ask first. Have you ever camped? If no, maybe the winter course isn't your first option. If, however, you are interested in spending more time outdoors and learning from the experts, this is a fantastic course. Even a seasoned camper or hiker will love this course because you're getting the expert knowledge from the locals here in Northern Wisconsin. We'll mix in various bushcraft skills as well. Plus, if you haven't already taken a level 1 course, you'll need to it progress to the other levels.
HOW DO I COME?
This course is limited to only a few people but we're going to have applications set up 3 months ahead of time. Trip logistics are being handled via Greg and Rob. If you're interested here are the steps you'll take.
Email Rob Nelson at untamedscience@gmail.com to let him know you're interested and to see if there are spots.
Rob will then send you an invoice via paypal, which you'll be able to pay online.
Fill out this release form by Dec 15th. It helps us figure out dietary requirements, makes sure you understand your risk and is our release form.
Look over the packing list. Greg listed everything you need and a bunch of "good to have" items.
Book your ticket and let us know when you're coming.
Trip Reviews!
"This was truly an incredible experience. I came home rested, refreshed, and immediately planning my next outdoor adventure. I feel more confident in my ability to not just survive but also thrive in outdoor experiences. I also came back with some new friends 🙂 Please, please keep doing these, and if you expand to new levels or other locations, you can bet I'll be at every one!" – Alex Dainis, PhD
Want a few quick trip primers?
Try to tie these 5 knots and see how you go.