Amazon Rainforest: Peru 2023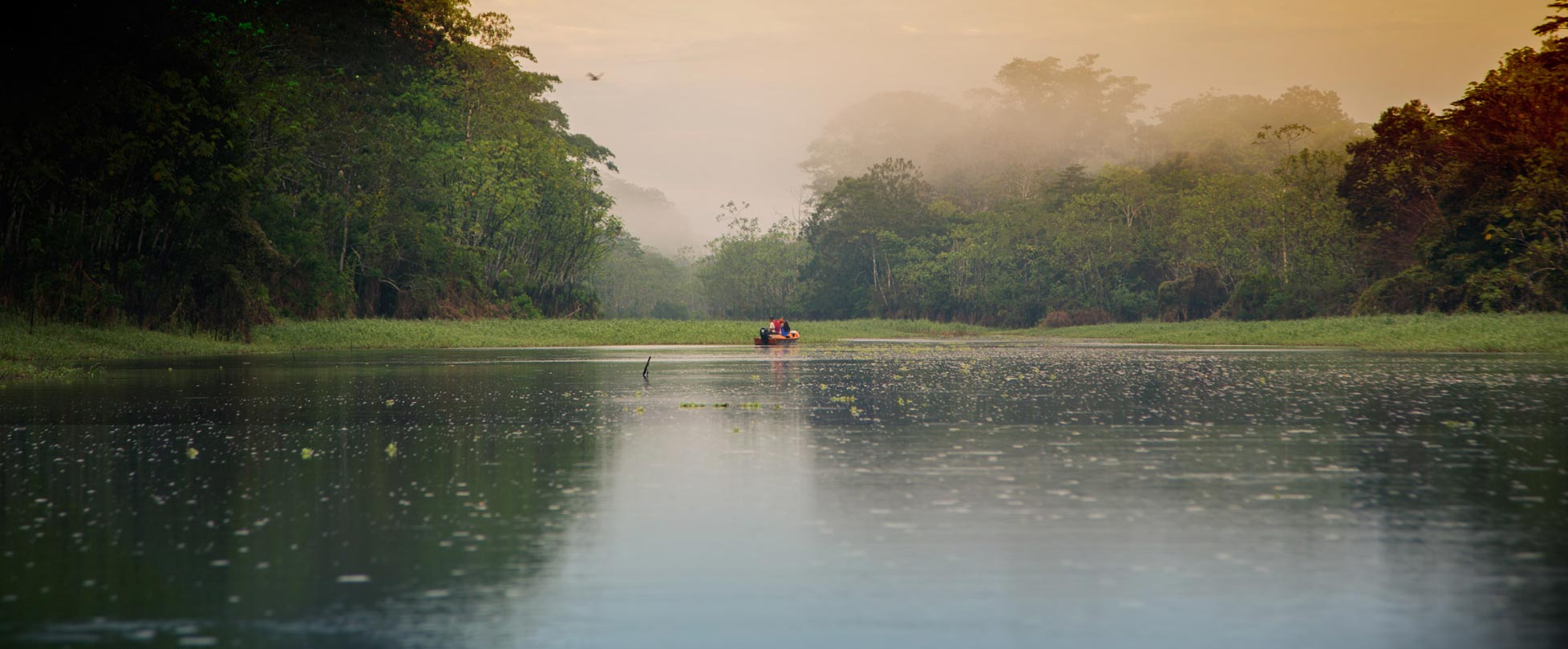 If you've never been on the Amazon river, surrounded by lush vegetation on all sides, this is your trip.
Rob and Jonas are going to be trip leaders for this summer's StoneAgeMan trip.
When is It?
This year's trip will take place in July 2022 (final date TBA). (Currently all trips are on hold until we figure out what's happening with Covid-19, but they are tentatively planned for the summer of 2023. I will know in August of 2022).
Where will we go?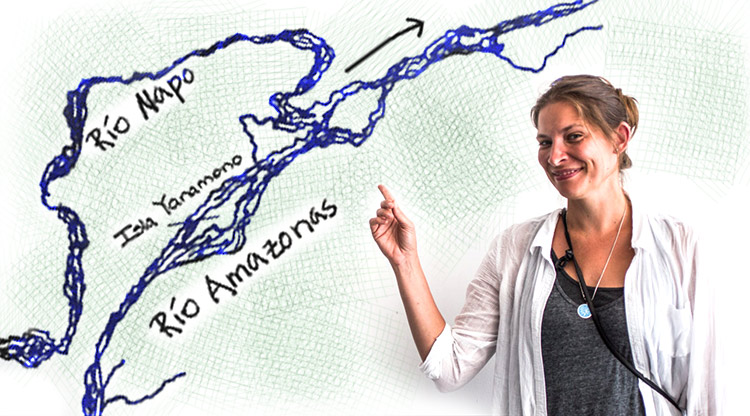 We'll be exploring the Amazon river some 50-70 miles north-east of Iquitos Peru. The map above shows the Amazon river at a spot where the Rio Napo empties into it. We'll be on both rivers at three Explorama lodges.
This trip works with the local Yagua community and guides from Iquitos to provide room, board and transportation to and from the airport.
Who is this trip for?
This trip is designed to be very accommodating for all ages and adventure types, but we recommend this trip for 13+. Some of the scientists have brought kids younger than this, but it's really geared for adults.
What is accommodation like?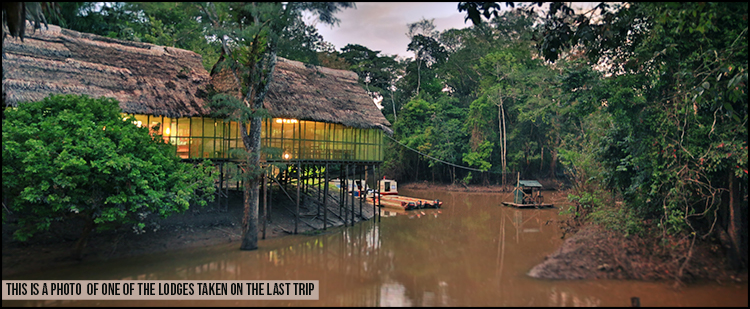 Accommodation is in traditionally built huts like the one in the photo above. It'll be a fantastic week without the need for air conditioning (it's quite pleasant here even if a bit humid at times). You don't have to be a hard-core adventurer to enjoy this trip, although you will have opportunities to push your limits a bit if you'd like.
Mostly we travel by boat since there are no roads. From the lodge there is a jungle path into the forest where we'll be able to climb the largest canopy walkway in the world.
Sign up for the trip HERE. Trip logistics are organized through Ecoteach so that's the official signup form.
WHAT WILL WE DO?
To get a taste of what you'll see, start with this short snippet that Jonas shot on the last trip.
The exact schedule changes a bit based on who is there, but we'll do the following main things:
Canopy walks: The ACTS Canopy is the first big canopy walkway to traverse the rainforest and until last year was the largest canopy walkway (a virtual video Rob made one trip). It's over a kilometer long and is spectacular.
Fishing for Piranha: Piranha are already everywhere so putting a hook in the water will allow you to see a few different species of them. Plus, we can cook them for dinner!
Monkeys: There is a monkey rescue facility on a small island close to where we are. We help the local caretakers financially and they let us see what they're doing. It's a unique opportunity to see some of the animals that are often quickly poached from areas with humans.

Manatee rehab facility: In Iquitos, if we have time, we try to stop at a small rehab facility that is supported by a few US orgs. These amazonian manatees are rare and this is a good opportunity to support a worthy cause.
Pink River Dolphin spotting: Amazingly, this part of the amazon still has a few of these endangered mammals. They're sometimes hard to see, but we've been really lucky in past trips with some great spots.
Native skills: There are some really neat bushcraft-type skills that we'll learn, from using a blowgun to making paddles.
Rum-making: One of the remote guest quarters is close to a place they've been making rum for hundreds of years. Seeing the process, getting to sample your own, and even taking some back are perks.
Night hikes: Hiking into the forest at night is one of the perks of staying where we are. There are no other humans, just you, the forest and your torch. We'll go as a group and occasionally do it by boat! It's super fun.
Early bird spotting: Birds are all over and come out a lot at dawn. For those that didn't hike at night, this is a great way to wake up before breakfast. Bring cameras and binoculars to this!
Guest talks at night: Depending who comes, we'll get the chance to learn more about what they know. I'll be giving a lecture about using your cameras effectively. Often we'll work with entomologists and they can give a short talk as well. We'll refine this as needed as we get closer to the time.
Local markets: If everything is still safe in Iquitos, we stop by the local markets to see what they're selling. It's pretty cool!
HOW DO I SIGN UP?
Right now we're not taking signups but we will soon. Send an email to Rob UntamedScience (at) gmail.com to let him know you're interested.
HOW MUCH IS IT?
The course cost is ~ $2,800 (fine tuning details now) and covers everything you need after you get off the plane. All you'll need to do is get flights to and from Iquitos, Peru. You may want some extra money for purchasing local crafts at the markets and with the Yagua village nearby. It's useful to have small dollar amounts when you're there too because rarely do they have change.
IS IT WHEEL-CHAIR ACCESSIBLE?
Yes and no. As Rebecca explains here, you can get into the boats and into the lodges ok, the trail systems and canopy walkway aren't really set-up for it.
ANY OTHER QUESTIONS?
Please feel free to contact myself – untamedscience@gmail.com. I'll be making the trip happen via our contacts down there.